Music Royalties Explained: How Music Generates Income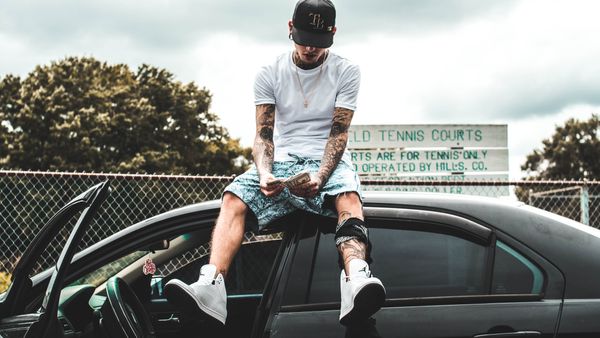 You have a great song. Now, how do music artists make money? 
Music royalties are compensation payments by rights holders to creatives in exchange for licensed use of music.  This has become the primary source of income for artists as the internet age offers more opportunities for artists to distribute their music independently.   Understanding how the music industry makes money is fundamental—knowing how and if you should be collecting royalties can help you generate income worldwide.  
Music Royalties Explained  
Copyrights: There are two parts to a song; the master and the composition. The composition is the song as it is written on paper; for instance, if the same person writes and records the song, they own both the composition and sound recording. This is the best situation because you will receive twice as many royalties.  
The master recording is when the piece is turned into a recording. The master rights belong to the sound recording's owner, the artist, the label, the recording studio, or whoever funded the recording.  Through a publishing contract, a songwriter or composer assigns the copyright of their composition to a publisher. In return, the publisher protects the use of songs, licenses them commercially, collects royalties, and monitors placements. Publishing royalties (payments generated from the use of intellectual property) are paid out to the composition owner unless you have a signed agreement with a publisher.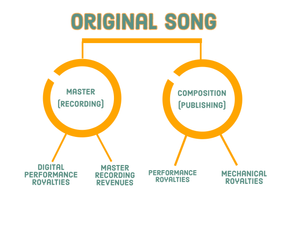 Six Primary Categories of Royalties 
Neighboring Rights: When songs are performed in public at any scale, Public Performance royalties are owed to the songwriter, publisher, or both. Whether you're singing karaoke in a bar, playing a stadium gig, or listening to the radio, the copyright holder is getting compensation. Performance income is collected by the PROs (ASCAP, BMI, SESAC) or a collection society. Registering your master recordings directly with each collection society in the territories you are getting radio play in is essential. Neighboring rights are very similar, except they are paid to copyright holders.  
Mechanical Royalties: CDs, cassettes, digital recordings, and vinyl generate royalties when sold. These generate mechanical royalties which go to songwriters or publishers, and these are based on the cost of goods sold.  
Digital Performance Royalties: The U.S. does not pay sound recording owners for AM/FM radio airplay, but digital internet radio, cable radio, and satellite radio stations do. Music owners must be registered with SoundExchange in order to receive digital performance royalties.

Non-Interactive- Non-interactive digital internet radio refers to any platform where the user is free to listen to what they want algorithmically (Pandora, iHeartRadio, etc.)
Satellite Radio - Satellite radio is considered a digital platform because they broadcast music; they are required to pay performance royalties.
Streaming Royalties: Music streaming services earn income from subscriptions and/or advertisements. (iTunes, Apple Music, Amazon Music, etc.) those royalties are then paid out in three categories; mechanical, performance, and license to use the master recording.
Print Royalties: When copyrighted music is transcribed to a print piece such as sheet music and then distributed,  fees are paid to the copyright holder based on the number of copies made. This is less common for recording artists and more common for classical and film composers. 
Sync Placements:  When your song is licensed for placement in other media (Ads, Tv, film, video games, apps, etc. you are owed sync royalties. There are two types of royalties for sync placements.  

Upfront placement fee:  This upfront placement fee from the production company is paid out once.  
Sync Royalties: When the media plays your song, it generates performance royalties. The network tracks those plays and reports the play to your PRO, which pays you the royalties. 
Knowing how music generates income is essential to know before signing contracts or writing agreements. This saves time and frustration down the line over royalties and payouts.  
The sky's the limit, do what you love, and don't leave anything on the table! 
-Malaika Avi